Composer Cipriani Potter's "Truth" seal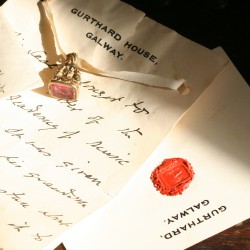 Gilt metal pendent fob with chased foliate and fox mask motif decoration set with a rectangular foiled back rock crystal seal engraved with a quill and legend TRUTH, English, circa 1830. Height approx: 25mm / 1  inch:  £1500.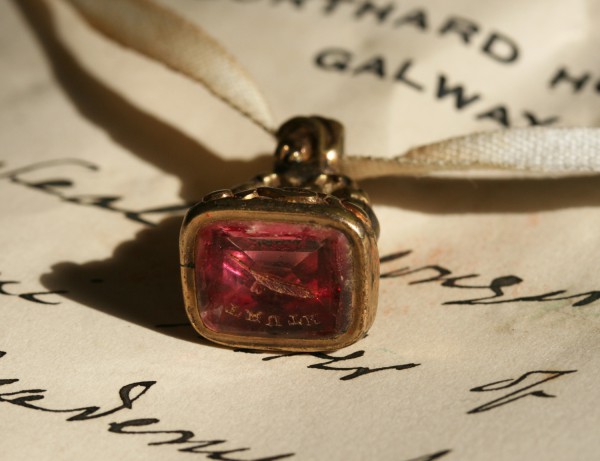 Accompanied by a letter of family provenance dated October 1909 stating descent from Sir Wyndham Dunstan (1861-1949), the grandson of Cipriani Potter.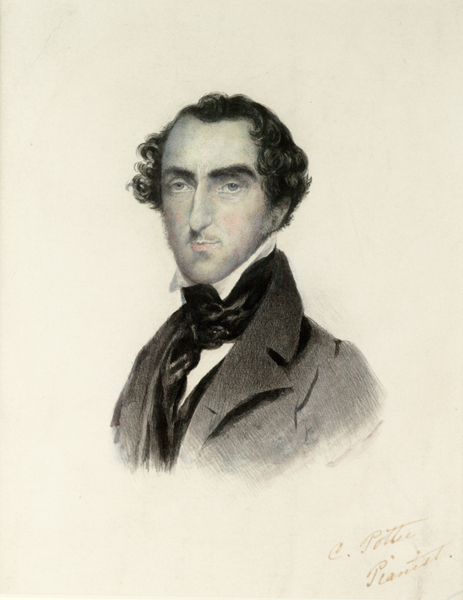 This seal belonged to (Philip) Cipriani Potter (1792-1871), composer and pianist, founder member and later principal of the Royal College of Music. In the 1820's and 30's, Potter was a frequent performer with the Philharmonic Society, premiering several Mozart piano concertos and three concertos of Beethoven who he had impressed in Vienna in 1818. Potter compositions – principally of piano music but also encompassing at least nine symphonies and three overtures on a Shakespearen theme – won him praise if not lasting fame. Wagner, who conducted Potter's symphony in G minor in 1855, found him "rather old fashioned but very amiable". Listen to Cipriani Potter's-Symphony No.3 in C minor 
Believed named for the 18th century Italian painter Giovanni Baptista Cipriani (1727-1785) on account of a connection of his godmother, " Chip" Potter moved in artistic circles arranging Handel's works for the theatre and composing a cantata to a libretto by his friend Gabriel Rossetti. In later life, Potter devoted more time to teaching at the Royal Academy; arranging, editing and writing on the music of others. One of his final performances was at the home of Kate Loder (Lady Thomson) for the premier of Brahm's Requiem in 1871.
Potter's fob seal, affecting in its sentiment and modest in scale, is a touching relic of a charming and witty man, one much loved by his many students. Although his star never soared as high as many of his contemporaries, his contributions to English music in the 19th century were substantial, influential and, at the Royal College, long lasting and formative.