Jane Austen family seal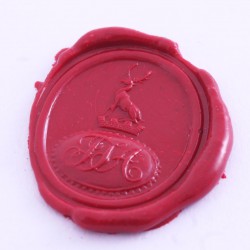 A gold and yellow agate fob seal engraved with the Austen family crest and initials J.T.A., English, circa 1810. Height approx: 30 mm / 1 1/8″; stone approx: 20mm x 17mm; 7/8″ x 3/4″.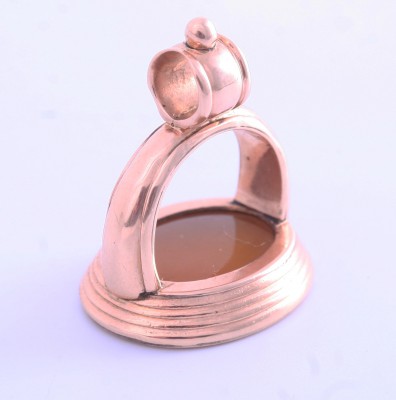 This rare relic belonged to John Thomas Austen (1794-1876), the son of Major John Austen and his wife Harriet Hussey and second cousin of the novelist Jane Austen with whom he shared his great grandparents (see Austen family tree ). John Thomas' grandmother Jane Lennard, second wife of Francis Austen (1698-1791), was Jane's great aunt and godmother. Francis Austen, who made a considerable fortune over his long life, loomed large in Jane's early life as a patriarchal figure offering patronage to many in the family, including her clergyman father George. The Red House in Sevenoaks, where Francis lived, was often visited on Jane's many trips to Kent to see her extended family who were scattered across the county. Although no meeting is recorded, Jane surely knew and met John Thomas as he was growing up at Goudhurst in Kent – his father and uncles were close in age to Jane and her sister Cassandra. As an undergraduate at St. John's College, Cambridge, John Thomas was Senior Wrangler in 1817, the highest and most prestigious academic award of the University although sadly this news, a source of great pride to the whole family, may not of reached his cousin Jane who died on 18 July that year in Winchester.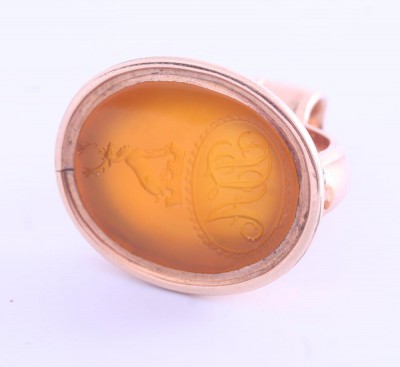 After graduating, John Thomas Austen followed many in his family into the church settling into a valuable living at Aldworth, Berkshire, then, from 1848, at West Wickham in Kent where he died in 1876.  In addition, from 1873 he was an Honorary Canon of Canterbury Cathedral.
In 1834, John Thomas married Charlotte-Sophia Tilson (1804-1902), daughter of James Tilson who was the partner of Jane's brother Henry in their bank Austen Maunde & Tilson which failed in 1816. Throughout her long life, Charlotte recalled the novelist frequently visiting her parents when in London. Henry Austen (1771-1850), who was Jane's closest brother and her literary agent, is also credited with introducing Charlotte to her husband. They had one daughter Frances-Eliza (1836-64) who married Revd Dr James Cartmell (1810-81). Their son James Austen-Cartmell (1862-1921) adopted Austen as a prefix to his name in tribute to his illustrious ancestor.
John Thomas Austen's seal displays the Austen of Grovehurst, Kent family crest of On A Mural Coronet Or, A Stag Sejant Arg., Attired Of The First as used by Jane's father George on his bookplates and visible on family monuments. 
See: Smithers, David Waldron, Jane Austen in Kent  (Westerham, 1981)