Captain Broke's sea-going silver dishes from HMS Shannon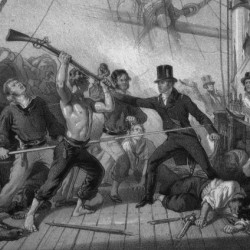 A graduated set of four George III seagoing silver meat dishes by William Stroud, London 1811, decorated with the coat of arms and crest of Captain Philip Broke RN (1776-1841), commander of HMS Shannon in the famous action with USS Chesapeake in 1813. Each plain oval with gadroon edging, dimensions respectively approx: 15 x 11 inches, 17 x 13 inches, 19 x 14 inches, and 20 x 15 inches. Total weight approx.: 6602 grams, 212 ounzes troy.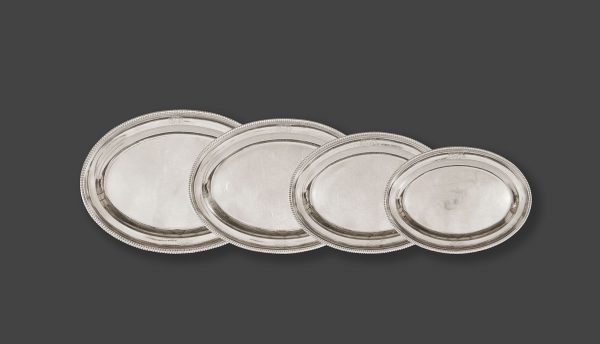 These dishes belonged to the celebrated frigate captain Philip Broke and were designed for use at sea in his great cabin. Appointed to command HMS Shannon in 1806, Broke remained largely in home waters until ordered to America on the outbreak of war with the United States in 1812. On 1 June 1813, Shannon scored a spectacular single-ship victory against the heavier armed USS Chesapeake for which Broke was awarded the Naval Gold Medal. Broke received a serious head wound during the action forcing his retirement from the Service.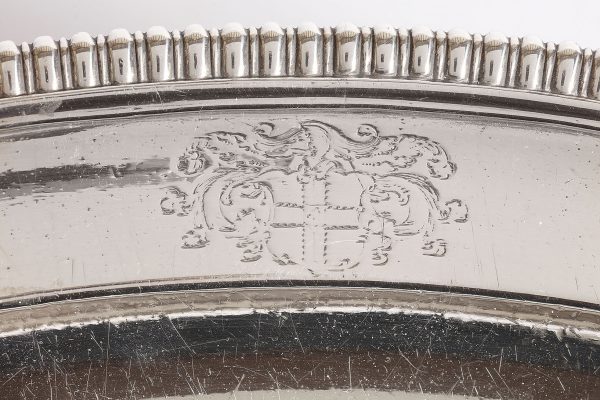 William Stroud, silversmith of Burleigh Street, Covent Garden, supplied similar silver meat dishes for seagoing use to Admiral Sir John Duckworth (Sotheby's London, 13 November 2020, Lot 120) and shell shaped silver salts to Admiral Sir Edward Pellew (Christies London, 28 October 2014, Lot 106). Admiral Duckworth purchased his meat dishes by Stroud through the royal goldsmith Rundell, Bridge & Rundell, retailers of Ludgate Hill, and it is likely Broke did so too. Their plain design with a gadroon or rope work border was popular with naval officers and was the pattern selected by Admiral Lord Nelson for a service presented to him by Lloyd's Coffee House, again completed by Rundells.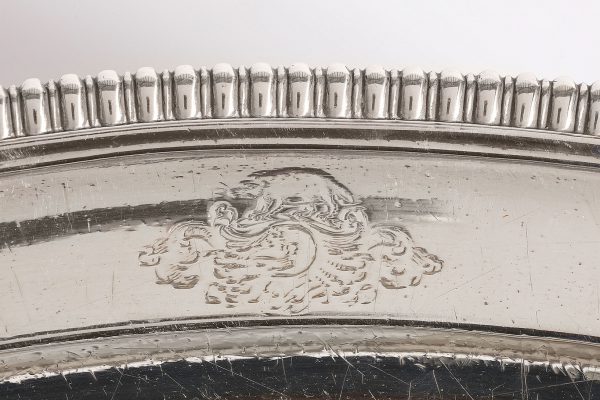 The coat of arms on these dishes have been confirmed by John J. Tunesi, MSc, FSA Scot, Hon FHS, QG. Report on the Identification of the Arms of Broke
Price: £18,500